This is really cool, Henry Chesbrough explaining how (and why) to rethink business models.
The new book tackles the idea of radically making over traditional, closed business plans [make that 'business models' not plans, MK] by implementing what may seem to be counterintuitive tactics.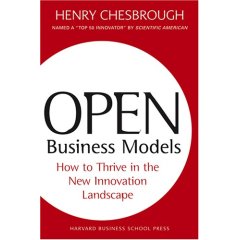 I am looking forward to his new book, Open Business Models: How to Thrive in the New Innovation Landscape, foremost to explore his concepts of openness (and/or connectivity?).
Food for thought for Business Model Managers or should that be Business Model Innovators and Designers 😉